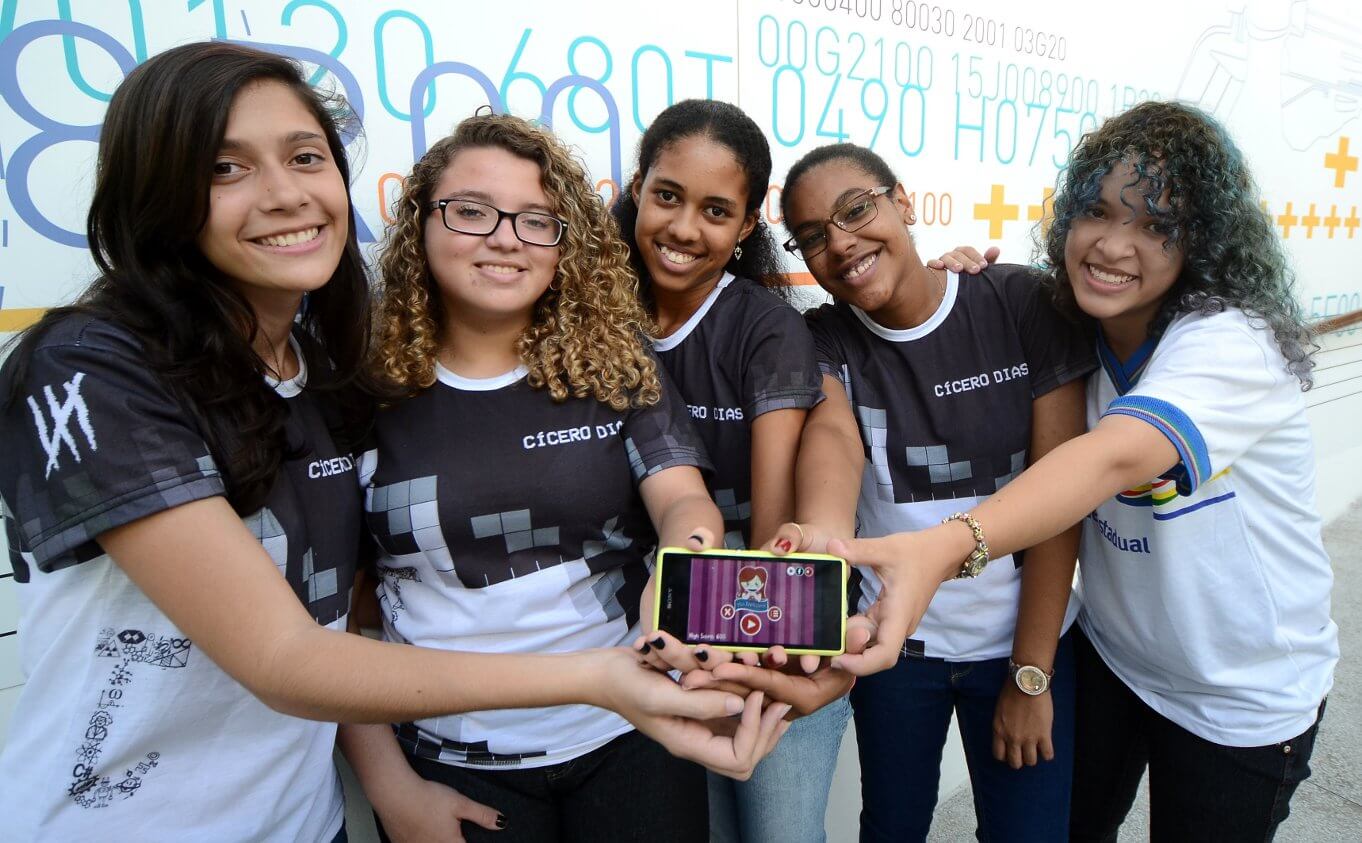 Technovation is the world's largest technology entrepreneurship program for girls ages 10-18. Every year Technovation invites girls from around the world to identify a problem in their community and then challenges them to solve it. Girls work in teams and are supported by mentors to develop a mobile app and to launch a startup.
The Technovation curriculum is a twelve-week coding entrepreneurship curriculum. The curriculum has been translated into nine languages and is used by more than 20,000 students from over 100 countries each year.
Curriculum Overview
As the lead curriculum developer for Technovation, I designed and authored the curriculum. The curriculum is split into four major categories: ideation, entrepreneurship, and pitching. Each lesson features activities for students to complete to help them learn important concepts and create materials to submit to the competition.
Ideation - Students go through a series of activities to come up with an idea for their app.

Coding - Students learn computer science basics and prototype a mobile app using MIT App Inventor or Thunkable.

Entrepreneurship - Students create and execute a business plan to turn their ideas into startup businesses.

Pitch - Students create videos to pitch their ideas and showcase their app.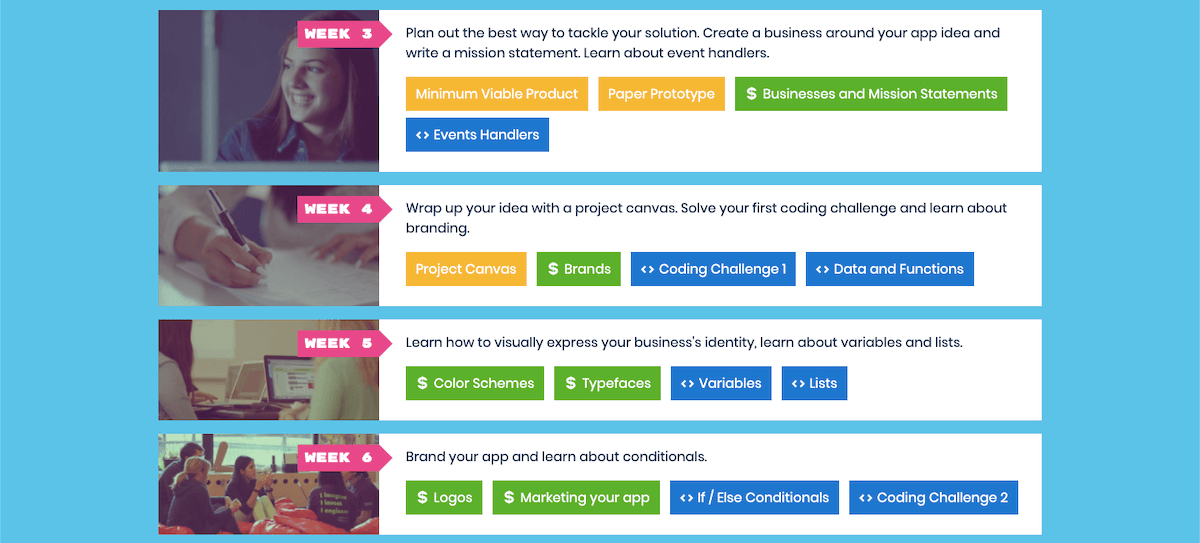 Coding Activities
Each coding lesson features an activity that asks students to complete a small part of an app or fix a bug. These activities help students build confidence in App Inventor and Thunkable while learning important computer science concepts.